From study to final solution

We do everything from noise measurement, engineering, assembly and measurement of results.
X-Noise provide tailor-made solutions adapted to different needs, we have experience from the land-based industry, office, and also oil and gas industry.
X-Noise creates better working environment for employees.
X-Noise is an engineering company who develop solutions for noise reduction, mainly for offshore and maritime industry, but also for general industry.
X-Noise are well-known for their complete, flexible and module based system for noise reduction and weather protection. These modules are designed for easy transport, installation and dismantling. We deliver to the global market.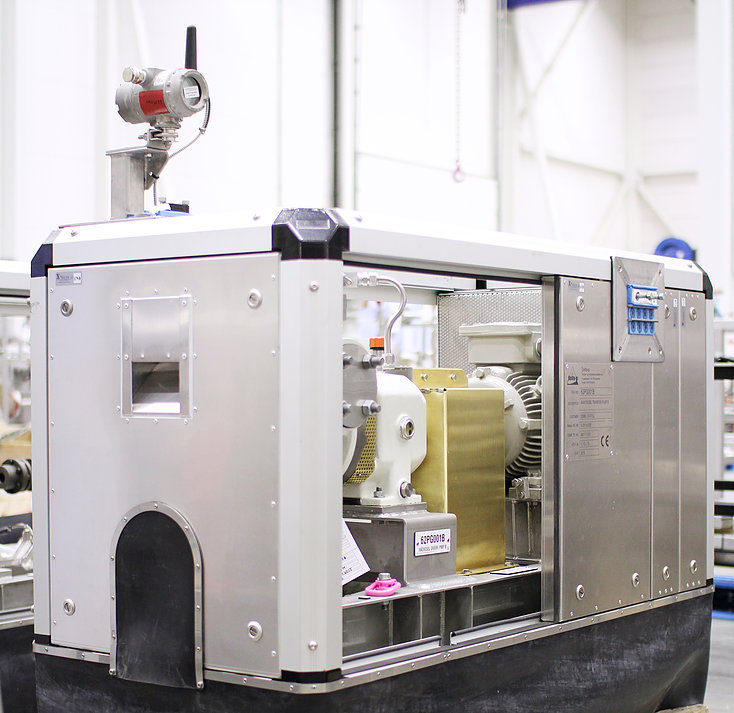 Our HSEQ principles are well grounded in our long-term strategies
X-Noise, as part of the Slåttland Group development and operation shall at all times follow the current laws, its regulations and quality systems. X-noise shall be a company with high ethical standards. Openess and fairness should characterize the company`s business and be the basis of trust between colleagues, customers, suppliers and others. The people who work in the X-noise are the company`s most important resource.
X-Noise, as part of the Slåttland Group shall be a safe workplace for all employees with focus on dialogues and openness between all levels. Conflicts should be addressed as early as possible to to avoid deep conflicts that are difficult to solve. You all have a responsibility, but the leaders have a special responsibility.
All employees and others who come in contact with employees will be treated with respect regardless of position, religion, age, color, sex, language, political conviction, family status, sexual orientation, etc.
No employees shall, in their work, let themselves be pressured to accept benefits or other tokens of appreciation that may be construed or used by others to allege favouritism, discrimination, collusion or similarly unacceptable practices.
We always need skilled and talented staff both in the office and in production