PVC curtain indoors
The PVC curtain is used in indoor environments to prevent the spread of harmful flue gases, to protect against steam and dust as well  as harmful UV radiation and welding fumes. The PVC curtain indoor also attenuates noise.
PVC door and curtain protects against:
Cold draft, rain, smoke, welding flash, welding smoke, noise, steam and dust.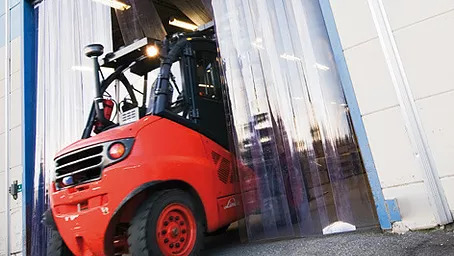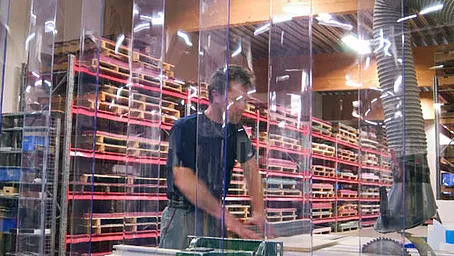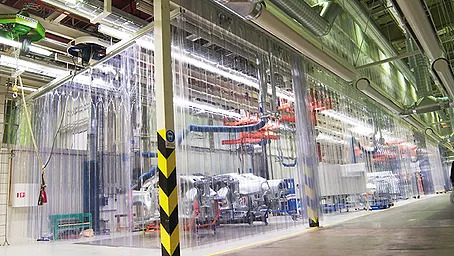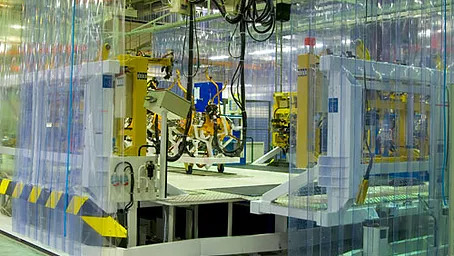 PVC door for quick passage
The PVC door protects against cold draft at door openings and prevents the spread of steam and dust, which provides a better working environment.
With transparent PVC-strips it is easy to pass through.
It also helps keep heat costs down in the winter.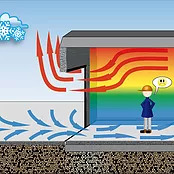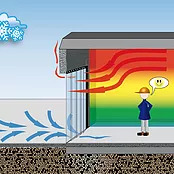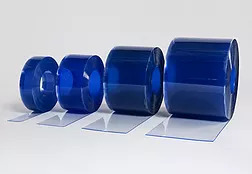 An environmental study
Stops up to 90% of the heat loss at door openings. It is lighter and maintain a consistent and comfortable temperature inside the room and great heat loss is prevented.
This is a profitable investment for both the environment and the working environment.
We also supply simple and stable pendant door in transparent PVC, or as a combination solution with black PVC.